Make it a Playsuit!

Make it Reversible!

Make it a Stitched Shibori dress!
What is the YOU CAN HACK IT workshop?!!
Our Online YOU CAN HACK It workshop is a collaboration with Geri of Geri in Stitches to hack a simple pullover top--our Topstitch Essential Shirt! One pattern, two weeks, 3 exclusive recorded step by step tutorials from Geri, and tons of hacking inspiration from Topstitch, all coming together online in community and ending with a live Zoom to share your makes with Geri on June 24th! Get the workshop for just $49.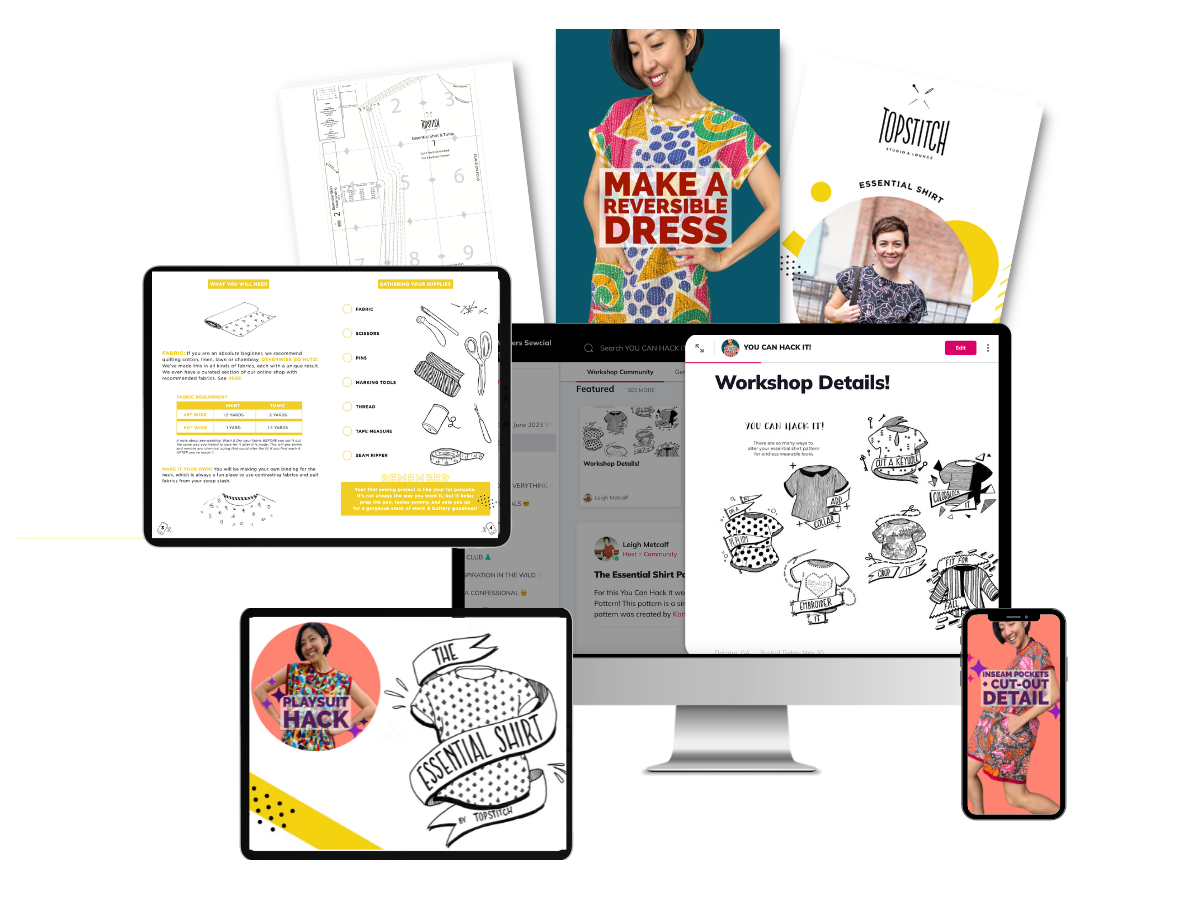 Inspiration Galore!
Not only has Geri created THREE exclusive recorded tutorials just for this online workshop, but we'll be sharing tons of inspiration too AND you'll be attending this workshop IN community, which means you have the benefit of buzzy interaction among others who are also in the workshop. Sounds super fun, right?!! 🥳
SIGN UP!
The Details!
It begins on June 2nd when you can register and join the online workshop space--think of it like a private Facebook group, only it's NOT on Facebook, but rather inside our online sewing community Topstitch Makers! Within our workshop space you'll have access to Geri's tutorials, which will release over the course of the two weeks, our hacking inspiration, the Topstitch Essential Shirt Pattern and access to the Zoom link for our live Zoom on June 24th when we'll show off what we made! Join the fun for $49.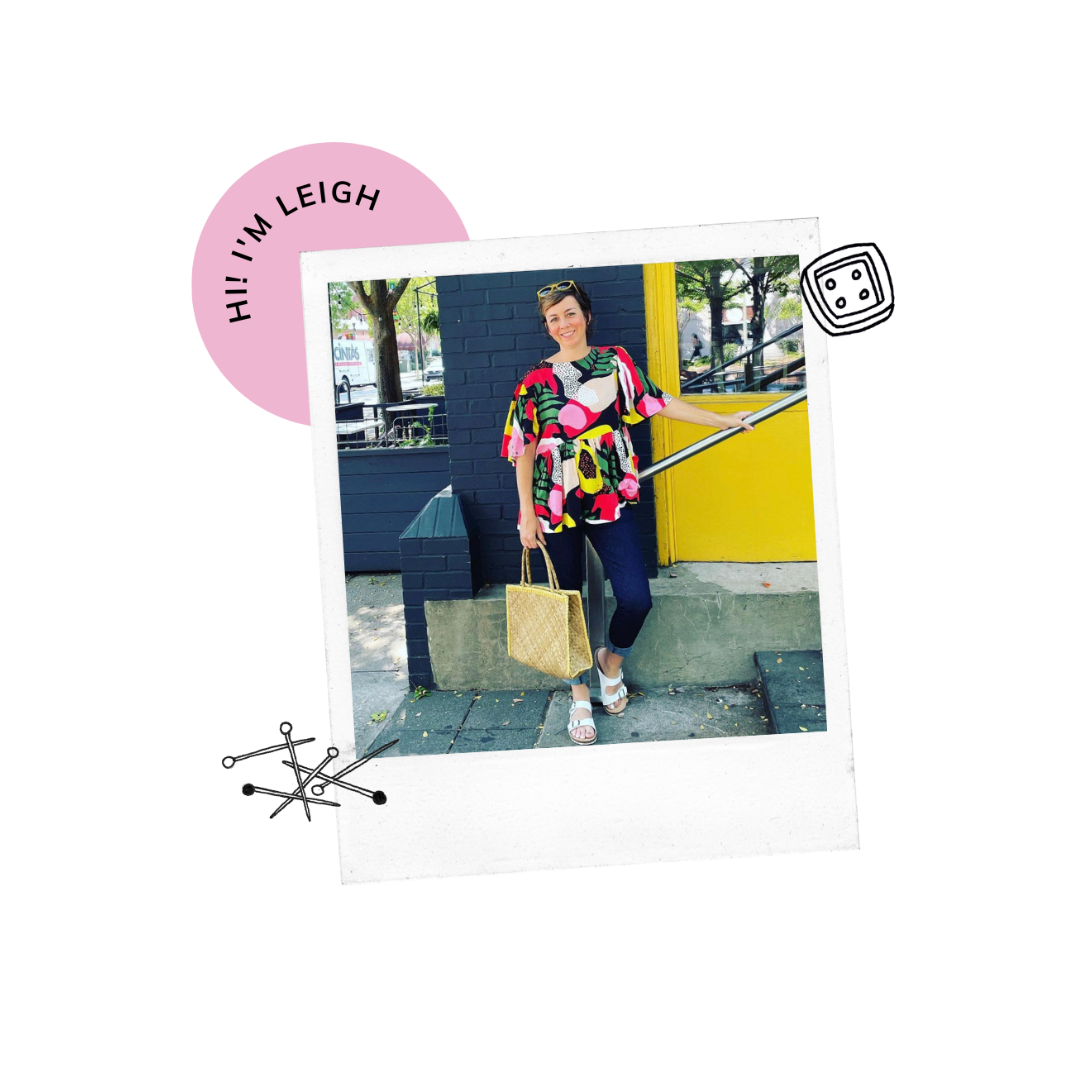 Your Host...
Hi I'm Leigh, owner of Topstitch Studio and host of our online sewing community Topstitch Makers! Since 2017 we've taught hundreds of people how to sew--and get better at it--both in person and online, and many of those folks started with our very own Essential Shirt Pattern! Over the years, we've loved seeing how others hack this shirt pattern and we can't wait to see what you do with it too! I'm even wearing a hacked version in this photo to the left, and in our workshop, I'll share how I did it. 😘
A Bonus for You!
When you join our YOU CAN HACK IT online workshop, you'll also have access to our studio recorded online Learn to Sew course to make the Essential Shirt, so even if you're a VERY beginner or simply want to get a solid foundation for the construction of this shirt, we've got you covered!
JUST WHAT I NEED!
Preview the Essential Shirt Course! 👇
What You Get in our YOU CAN HACK IT WORKSHOP 👇
3 exclusive recorded tutorials to hack the Essential Shirt Pattern by Geri, which will release during the two weeks
Inspiration for more than 10 ways you can hack this shirt from Topstitch
Access to the Topstitch Essential Shirt Pattern XS-6XL (64" hip)
Access to the exclusive workshop community for interaction and inspiration
Access to our studio recorded Learn to Sew Course that teaches you how to make the Essential Shirt in its original form (great for very beginners!)
A live Zoom with Geri to share and show off your hack
Access to the Main Topstitch Makers Community (more on that below!)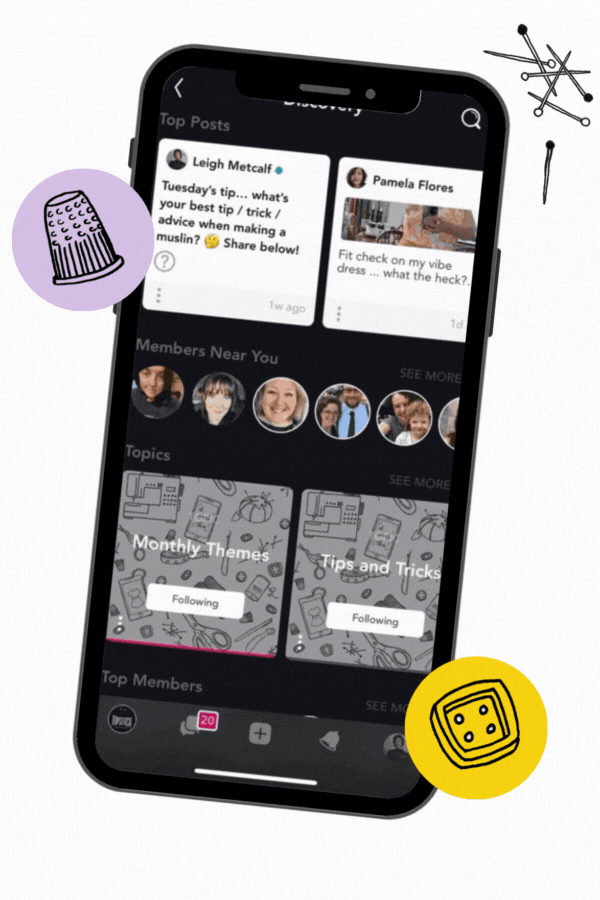 Here's what else you'll get…
You'll also have access to our Main Topstitch Makers Community of sewists both on desktop and mobile! Join our conversations, gain new skills and keep the sewing inspiration going.
*Our virtual sewalong room membership is not included, but you can join anytime if you'd like to!

Answers to your questions…
What if I live in Australia or Alaska or…?

You can participate no matter where you live as long as you have an internet connection. This is an *online* workshop only (not in person.)
I'm a plus size sewist, will this pattern accommodate me?

We aim to be inclusive and our Essential Shirt Pattern is currently XS-6XL (64" hip.)
I'm a very beginner sewist, can I really do this?

Yes! While some of the tutorials and hacking inspiration may be a bit more advanced, we've also included our Learn to Sew Course featuring the Essential Shirt pattern so we've got you covered.
What supplies will I need?

The very basics you'll need are a sewing machine, thread, fabric shears, paper scissors, a measuring tape, fabric marker, sewing pins, a seam ripper, fabric and an iron and ironing board and then if you want any other hacking supplies, you'll need those (trim, fabric paint, embroidery thread, whatever you want!)
Can I use a different pattern?

Yes! You can use any pattern you'd like to. We're providing our pattern as a foundation you can use, but you're welcome to use another pattern for your hack or hacks.
How long will I have access to the workshop materials and Essential Shirt online course?
What if I'd love to join in the fun but I'm super busy the next two weeks?

You can still sign up and enjoy the inspiration for now without actually making anything, then you'll have access to the workshop space and content for whenever you're ready to create your own hack.
If I decide to join your sewalong membership, how do I do that?

If you decide you'd like to join our virtual sewalong classes beyond this individual workshop (virtual classes other than this one), you can join the sewalong membership inside Topstitch Makers at any time.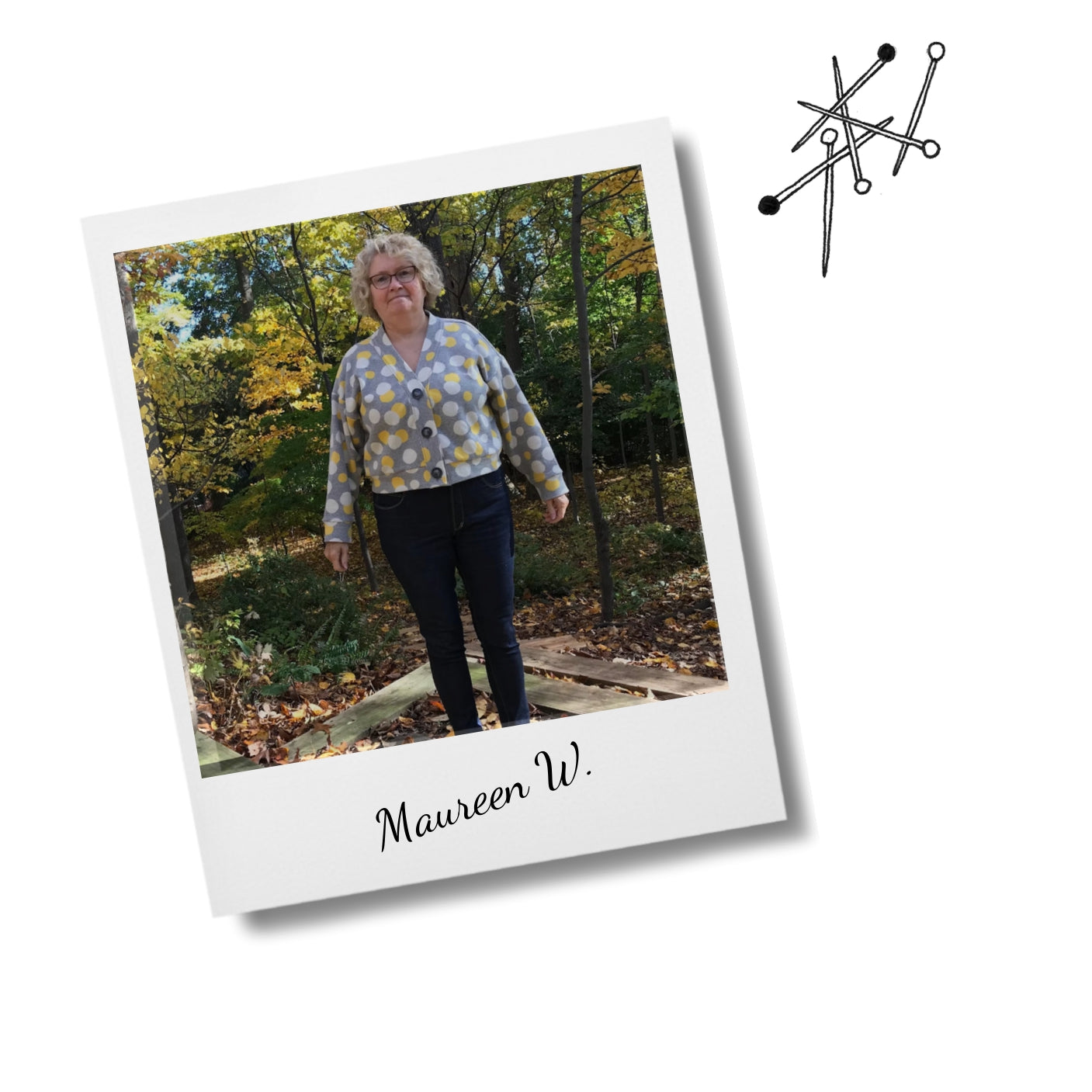 Topstitch Makers is super easy to use!
"Topstitch Makers is super easy to use, intuitive and works well on laptop, iPad, and mobile phone. The events function is great! I have participated in many courses, sewalongs, sip-n-sews, and Q&A's from the app. -Maureen W
Say goodbye to… and Say hello to…
👎 a boring online workshop where you just get a Zoom link

✓ We make it super fun and unique to participate in an online workshop that you'll want to dive into

✓ Learning with others IN community

👎 Feeling lost as to where to find workshop materials

✓ We have everything for this one workshop in an exclusive online space where it's easy to access

👎 Not knowing what pattern to choose

✓ We use our very own tried and true Essential Shirt pattern, which we've used to teach hundreds of people how to sew, and it's included in your workshop